Don't forget your restaurant cheat guide!
Posted by Brittney Casalina on
Restaurant Menu Guide
Yes, you can keep your goals and your social life! At ITG Diet, our goal is your good health and weight loss success. To help you achieve that success, we've put together a list of healthy entrées to order at some of the most popular restaurants around town. Download a .pdf copy of this convenient restaurant guide to print and take with you here.

Petite Sirloin
With fresh, grilled zucchini and roasted squash. Take advantage of their salad bar with lots of fresh vegetables and just make sure you use your own dressing or make with olive oil, lemon, salt and pepper.
---

Chicken under a Brick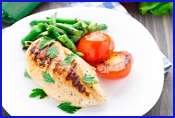 Sage-roasted chicken, seasonal vegetables (no carrots, no potatoes). Ask for dinner salad, no croutons, no bacon, no cheese. Bring dressing or use olive oil and lemon with salt and pepper. They offer broccolini for another side dish.
---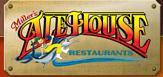 Grilled Salmon
Wild Alaskan salmon served grilled on a bed of fresh spinach. Ask for no potatoes and double spinach (or ask for steamed veggies to replace potatoes no carrots).
---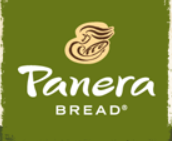 Seasonal Greens Salad

Arugula, romaine, kale, tomatoes, onions and cucumbers. Half or full portion. Order without dressing and sub squeezed lemon or Walden Farms dressing. Add grilled chicken.
---

Rock Lobster Tail
Order with broccoli or mixed vegetables.
---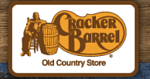 Grilled Pork Chop
With cucumber, tomato n' onion salad (with lemon, salt and pepper, olive oil)  fresh steamed broccoli.
---

Renegade Sirloin 8 oz
Served with choice of side, a mixed green salad, fresh vegetable medley (no carrots), fresh steamed asparagus.
---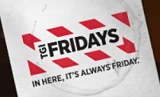 Grilled Salmon
Order with plain broccoli, steamed spinach.
---

Grilled Salmon Salad
Mixed greens, grape tomatoes, green beans and red onions. (Order with no linguine crisps and no dressing.) Use Walden Farms or oil & vinegar dressing. Substitute chicken or shrimp for salmon.
---

Skinnylicious Grilled Salmon
Served with assorted fresh vegetables.
---

8 oz. Top Sirloin
Order with steamed broccoli and southern green beans.
---

Grilled Salmon Fillet
Ask for double portion of steamed broccoli as the side and a house salad, no croutons, no cheese, no bacon, bring dressing or use olive oil and white or apple cider vinegar and salt and pepper.
---

Filet Mignon
Sliced filet mignon with cipollini onions and wild mushrooms. Ask for salad with field greens, tomatoes and fresh herbs and grilled asparagus with lemon oil.
---

Shrimp & Veggie Skewers
Large shrimp skewered with fresh red bell peppers, red onion, yellow squash and zucchini, char-grilled with steamed broccoli (instead of rice).
---


Perfectly Grilled Salmon


Seasoned and wood-fire grilled and served with fresh seasonal mixed veggies.
Victoria's Filet Mignon


With fresh steamed broccoli or seasonal mixed vegetables.
---

Tuscan Grilled Sirloin


With sauteed broccoli and grilled asparagus
---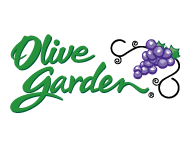 Herb Grilled Salmon

Ask for plain broccoli or other steamed vegetables.
---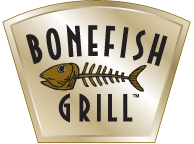 Any grilled fish of your choice


Sides include fresh asparagus and steamed veggies.
The Angler's Steak Special

11oz. wood-grilled USDA Choice
---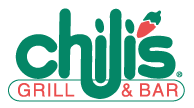 6 oz. Sirloin With Grilled Avocado


100% USDA Choice sirloin with Southwestern spices & drizzled with spicy citrus-chili sauce, topped with grilled avocado slices, garlic roasted tomatoes & chopped cilantro. Served with fresco salad. Ask for no avocado and no sauce, add broccoli or other vegetable.
---


Oven Roasted Chicken Salad


All vegetables of your choice and you can switch off your choice of protein. No black olives, cheese or bacon.
(Watch your dressing, approved dressing only)

 
---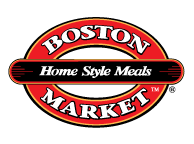 Rotisserie Chicken


All-natural rotisserie chicken is marinated to perfection, but peel the skin off.
Sides: Order green beans or fresh steamed vegetables.


---
Share this post
---
---
---
0 comments