Vegetable "Greens" Protein Shake
Posted by Brittney Casalina on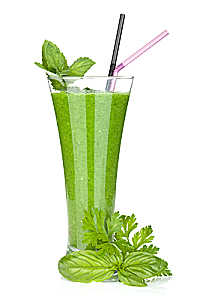 Ingredients For
 

1

 Person

 (

)
Recipe
ice as desired
1 Packet ITG Wild Berry Mix or your choice of any ITG Packet! (Fruit Drinks, Pudding/Shakes Mixes, etc.)
fresh mint to taste.
1 -8-inch cucumber, peeled (scoop out seeds if desired)
1/2 cup(s) fresh kale
8-ounce(s) water
1/2 lemon, lime, or both
Recipe
Combine all ingredients in a Nutri-Bullet or blender (some older blenders may not crush ice enough to work well)
Blend until smooth consistency and enjoy!
Helpful Tips
If the shake is too thick, add more water!
If the shake is too thin, add more bulk like spinach, cucumbers, kale or even celery!
If there is too much of the veggie shake made, try freezing the remainder in to ice cubes to use for later!
---
Share this post
---
---
---
0 comments